Employee Training & Development
No surprise……. Companies with engaged employees outperform their competition by as much as 202% (Gallup).  Engaged employees are more productive, stay with your company longer, and can help attract other highly motivated and successful employees to join your team.  Research also indicates that you can improve employee engagement with well-designed, applicable training involving group discussions, simulations and team problem solving.
Albright Snidow skilled facilitators work with organizations, teams, and individuals to produce successful outcomes by engaging employees in 4 Core Areas of Productivity using multiple delivery options. Both training modules and delivery options can be customized to fit your organizational needs.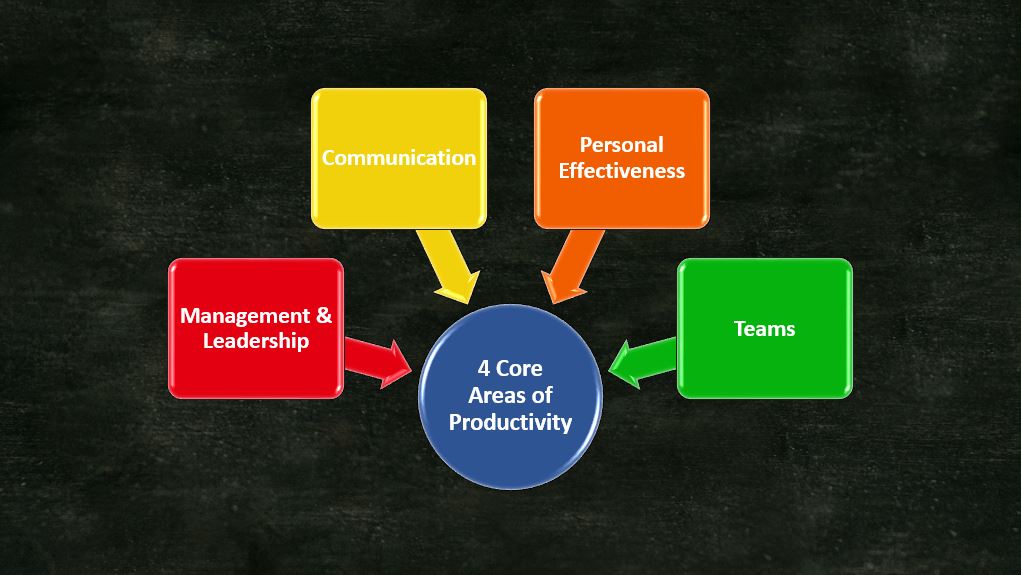 Choose your Best Learning Option

Classroom
In-person, engaging and relevant instructor-led training

Virtual
Live, instructor-led online training

Blended
Live instructor-led training combined with online assessments and offline individual or group work
2-Day New Leader Boot Camp (Customizable)
Discovering Your Leadership Style
Coaching Skills for Managers
Leading without Authority
Aligning Goals with Business
The Art of Effective Feedback
Flex Your Management Style (DISC Profile)
Behavioral & Competency-Based Interviewing
Retaining Your Top Talent
Rewarding & Motivating Employees
Delegating to Others
Conflict Management
Conducting Performance Reviews that Motivate
Goal Setting & Accountability
Leading Virtual Teams
HR Law: What Managers Need to Know
Leading Millennials
Leading Across Multiple Generations
Holding Crucial Conversations
Assertive Communication
Flex Your Communication Style (DISC Profile)
Fearless Presentation Skills
Personal Coaching for Speeches & Presentations
Dealing with Conflict & Difficult People
7 Habits for Highly Effective People
Managing Change & Dealing with Ambiguity
Develop Your Emotional Intelligence
Build Your Personal Brand
Influence Others to Achieve Powerful Results
Play to Your Strengths (StrengthsFinder® / MBTI)
Habits of Highly Effective Teams
5 Dysfunctions of a Team & How to Fix Them
Team Leadership & Assessment
Enhancing Team Communication
Build a Highly Performing Virtual Team
Flex Your Team Communication (DISC Profile)
Your star performers won't stick around too long if they are not learning and engaged. Contact us to learn more about our customizable courses.
Employee engagement is just a call away.